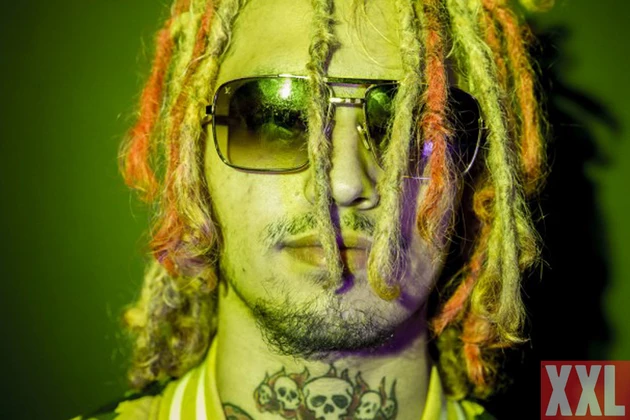 Lil Pump was about to hand out some free smoke at a recent visit to the mall.
Video has surfaced the South Florida rapper in a store arguing with a man who is not in the view the camera. "I'll slap your broke ass," Pump can be heard yelling while a group teens mill around with their phones out taking footage. Shortly afterward, the rapper attempts to run up on his detractor, but is quickly grabbed up by a member his security detail.
It is unclear what caused the near dust up, but Jetski definitely sounded pissed.
Pump should be in high spirits after revealing that he will be dropping his debut project in August. "LIL PUMP TAPE DROPPING IN AUGUST ☠️," he plainly tweeted last week.
The rapper's name continues to get bigger and bigger. He's been dropping a steady stream loose records recently including "OK" with Smokpurpp, "Molly" and "Boss," and recently celebrated reaching 1 million followers on Instagram in a very weird way.
"I want to be the biggest thing that's out because I'm different from everybody," he told XXL when we spoke with him earlier this year. "I don't sound like nobody. The route that I'm going through it's going to be crazy. And this is only the beginning; I didn't fully blow up yet."
See the footage the near scuffle below.
See 33 Rappers With Neck Tattoos